Purchase
---
(Education and Nonprofit Discounts)
Risk Free - 30 Day Money Back Guarantee, if you are not satisfied!
Any of our products can be ordered online over the Internet using all major credit cards (VISA, Mastercard, American Express, Discover, Eurocard). Also, we accept the following payment methods: Bank/Wire Transfer, Check and Purchase Order.
The ordering page is on a secure server, ensuring that your information remains confidential.
GS Typing Tutor Network

A networkable version of GS Typing Tutor

5 concurrent workstations

$479 USD

10 concurrent workstations

$639 USD

20 concurrent workstations

$799 USD

30 concurrent workstations

$1039 USD

50 concurrent workstations

$1359 USD
The process is fast and simple:
You send us the required registration fee;
In return, we email the license code or the CD to you.
When you receive the email with the license code, you simply cut and paste it into the registration dialog on the program to activate your copy.
---
FIVE convenient ways to order:
Online Ordering:

With Secure Online Ordering you can receive registraion code via the e-mail in a few minutes using your credit card! We strongly recommend you to use the Secure Online Ordering. This is fast and secure. You will receive your license key and registration help information immediately after payment.

Accepts payments in United States Dollars, European Union Euros, British Pounds, Canadian Dollars, and Australian Dollars via all major credit cards including Visa, MasterCard, American Express, Discover, and Eurocard.

Credit Card Order by phone:

To place your order by phone call us with your credit card information ready at one of the numbers below:

Toll Free (US and Canada only): 888-447-1175
Standard (International): 952-646-5558

Credit Card or Check / Money Order by Fax or Mail

Click here to go to the fax order form. Fill out the applicable information, and send the form to the fax number located at the top of the form.

Purchase Order

Purchase orders are also accepted from qualified corporations and organizations on orders starting from $100 and above. Please submit your purchase order to: our distributor regnow in USA; by fax (801-497-9456) or email (sales@regnow.com).

Purchase Order Guidelines:

We accept purchase orders from qualified corporations and organizations on orders of $100.00 or more.
All purchase orders must be submitted on customer Company Letterhead.
The Purchase Order number must appear on the actual purchase order.
The quantity & exact price of each product ordered (in US Dollars) must appear on the P.O.
regnow must be listed as Payee or Vendor.

Also please provide:

Company Name, shipping, and billing addresses.
Company telephone and fax numbers.
Full name & Email Address of person that will be receiving the product.

For customers outside of the US:

Three credit reference (with contact name and direct telephone number) from US based companies that you have done business with via purchase order within the last 6 months.

For faster delivery of product(s) please consider paying by credit card, check, (drawn on a US Bank ) money order, or wire transfer.

regnow company information for your records can be found below:

regnow
447 North 300 West
Suite 2 Kaysville, UT 84037


Wire Transfer

Please contact our e-commerce partner at the address stated below and they will be happy to answer any questions you may have.

Toll Free (US and Canada only): 888-447-1175
Standard (International): +1-952-646-5558
Fax: 1-801-497-9456
E-mail: offlinepayments@regnow.com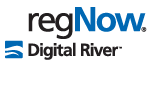 REGNOW is authorized by Grass Software to accept credit card orders world-wide. This payment server is based in the USA. regnow is an online order fulfillment service for digital goods merchants on the Internet.
---
What is delivered?
You will be taken to a 3rd party company (regnow, ShareIt , and REGNOW ) which specialize in Internet commerce and will handle the secure transaction. Once your credit card is accepted, you will receive an email with your registration code! Its a pretty painless process. (Please allow up to 1 hour for email delivery)
Note: During peak times, you may find the registration email may take up to half an hour. Also, there have been a few rare cases of unreachable emails due to mis-configured email clients and privacy control...
CD delivery
You may order our product delivered on a CD. The CD will normally be shipped within two business days after we receive your order. To have your program delivered on CD, choose the appropriate shipping option on the bill page.
LOST REGISTRATION CODE POLICY
If you register and, for whatever reason, you do not receive an email with a registration code, please send an e-mail to

. Once we receive the request, we'll try to re-send your code as soon as possible!
For more information about purchase, please Click here.